Posts for tag: gum disease
By Joel Korczak D.D.S.
November 01, 2018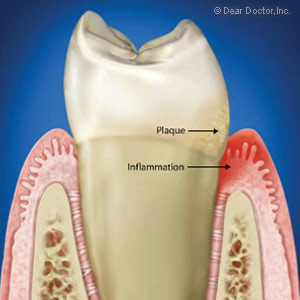 Today, many people are taking positive steps to reduce the risks posed by major health problems like cancer, cardiopulmonary diseases, hypertension, and diabetes. But there's one disease that makes the top-ten list of worldwide health conditions, and yet isn't thought about as much as many of the others. That malady is severe periodontal (gum) disease — and according to a new study, it's the sixth-most prevalent health condition in the world.
The study, released by the International and American Associations for Dental Research, reveals that some 743 million people around the world — about 11 percent of the global population — suffer from severe periodontal disease; that percentage hasn't changed significantly since 1990. The study also shows that while an individual's chance of developing this condition rises gradually with age, there is a steep increase in people between 30 and 40 years old, with a peak at age 38.
If severe periodontal disease is such a major concern, why isn't it "on the radar"? A 2010 report from the U.S. Surgeon General, titled "Oral Health: The Silent Epidemic," gives some clues. For one thing, diseases related to oral health don't always produce dramatic symptoms: Even tooth loss, for example, is sometimes (wrongly) regarded as an inevitable consequence of aging, when it's more often the result of disease or injury. For another, these conditions disproportionately affect people whose voices aren't always heard: children, the elderly, and the disadvantaged.
Severe periodontal disease is clearly a challenge to the public health. But what can you do as an individual? Plenty! The good news about periodontal disease is that it is largely preventable, and very treatable. Prevention is chiefly a matter of maintaining good oral hygiene.
Have you flossed lately? Is your brushing technique up to snuff? Do you avoid sugary snacks and beverages (especially between meals), and visit your dentist for regular checkups? If so, you've taken some major steps toward preventing periodontal disease. But despite their best efforts, it is difficult for some people to control periodontal disease without extra assistance. That's where a periodontist can help.
Periodontists are concerned with treating problems of the gums. We use a number of methods to combat periodontal disease — including removing plaque bacteria, restoring healthy tissue, and educating people about how to maintain better oral hygiene at home. Your general dentist may refer you to a periodontist if warning signs are noticed, but you don't need a referral to come in for an exam. If you notice the symptoms of periodontal disease — redness or inflammation of the gums, a bad taste or odor in your mouth, or any amount of bleeding when you brush — then it may be time to have your gums checked.
If you would like more information about periodontal disease, call our office for a consultation. You can learn more in the Dear Doctor magazine article "Warning Signs of Periodontal (Gum) Disease."
By Joel Korczak D.D.S.
May 05, 2018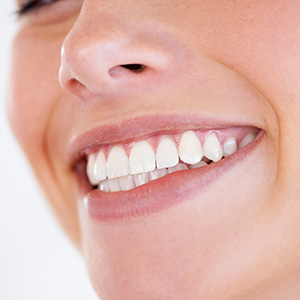 If you've just received a dental implant restoration, congratulations! This proven smile-changer is not only life-like, it's also durable: more than 95% of implants survive at least 10 years. But beware: periodontal (gum) disease could derail that longevity.
Gum disease is triggered by dental plaque, a thin film of bacteria and food particles that builds up on teeth. Left untreated the infection weakens gum attachment to teeth and causes supporting bone loss, eventually leading to possible tooth loss. Something similar holds true for an implant: although the implant itself can't be affected by disease, the gums and bone that support it can. And just as a tooth can be lost, so can an implant.
Gum disease affecting an implant is called peri-implantitis ("peri"–around; implant "itis"–inflammation). Usually beginning with the surface tissues, the infection can advance (quite rapidly) below the gum line to eventually weaken the bone in which the implant has become integrated (a process known as osseointegration). As the bone deteriorates, the implant loses the secure hold created through osseointegration and may eventually give way.
As in other cases of gum disease, the sooner we detect peri-implantitis the better our chances of preserving the implant. That's why at the first signs of a gum infection—swollen, reddened or bleeding gums—you should contact us at once for an appointment.
If you indeed have peri-implantitis, we'll manually identify and remove all plaque and calculus (tartar) fueling the infection, which might also require surgical access to deeper plaque deposits. We may also need to decontaminate microscopic ridges found on the implant surface. These are typically added by the implant manufacturer to boost osseointegration, but in the face of a gum infection they can become havens for disease-causing bacteria to grow and hide.
Of course, the best way to treat peri-implantitis is to attempt to prevent it through daily brushing and flossing, and at least twice a year (or more, if we recommend it) dental visits for thorough cleanings and checkups. Keeping its supporting tissues disease-free will boost your implant's chances for a long and useful life.
If you would like more information on caring for your dental implants, please contact us or schedule an appointment for a consultation. You can also learn more about this topic by reading the Dear Doctor magazine article "Gum Disease can Cause Dental Implant Failure."
By Joel Korczak D.D.S.
December 08, 2017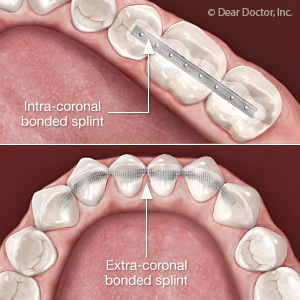 Although periodontal (gum) disease usually affects your gums first, your teeth may eventually suffer. That's because the disease can damage both attaching gum tissues and supporting bone.
One advanced sign of this is when one or more teeth become loose. A loose tooth is an alarm bell that you're about to lose it.
Fortunately, we can often treat loose diseased teeth with a two-phase approach. First and foremost, we need to bring the gum infection under control by removing plaque and calculus (tartar) — the "fuel" for the infection — from all tooth and gum surfaces. Depending on how extensive it is, we have options: we can use specially designed hand instruments to remove plaque and calculus, ultrasonic equipment that loosens and flushes plaque and calculus away, or, if necessary, conventional or laser surgery.
Depending on the extent of the infection, in some cases we may need to use regenerative surgical techniques like gum and bone grafting to replace lost tissue. Healing takes time, though, which leads to the second phase of treatment — securing the loose tooth during gum healing.
The most common way is through a bite adjustment, where teeth are altered to equilibrate chewing forces evenly. This results in all the teeth being hit at the same time allowing the loose teeth to heal and tighten up.
Another option is splinting teeth together. Although there are different methods, the basic idea is to join the loose teeth with stable teeth like pickets in a fence. One way is to bond splinting material across the back surfaces of the involved teeth. Another way is to cut in a small channel across the teeth and insert and bond a rigid strip of metal to splint the teeth in place.
The splint is usually a temporary measure while the gums heal. In some situations, though, we may need to perform a permanent splint by crowning the affected teeth and then splinting the crowns together. If you have a grinding habit we may also prescribe a night guard to limit the damage done while you sleep.
Before deciding on which technique is best for you, we would first need to evaluate the health of the affected teeth to see whether the effort would be worth it. It could be the tooth's supporting bone structure has become so deteriorated that it might be better to extract the tooth and consider an implant or other replacement. First, though, we would attempt if at all practical to save the tooth — and the sooner we begin treating it, the better your chances for such an outcome.
If you would like more information on loose teeth and gum disease, please contact us or schedule an appointment for a consultation. You can also learn more about this topic by reading the Dear Doctor magazine article "Treatment for Loose Teeth."